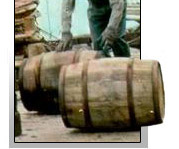 Schedule of Fees
Retrieval and processing fee - Crew agreements and official log books
$40.00 (CAD) minimum fee - provides retrieval for a maximum of two years of crew agreements for one vessel (or two vessels for one year). The charge for each additional vessel/year is $20.00.
Retrieval and processing fee - Other types of documents
$40.00 (CAD) minimum fee - calculated on an hourly basis. $40.00 for each additional hour.
Crew agreements and log books - digitized copies only
High resolution colour scans (JPGs)
$2.50 each - crew agreement pages 11" x 17" or smaller
$5.00 each - crew agreement pages larger than 11" x 17"
Photographs - digitized copies only
Tax

A 15% Harmonized Sales Tax (HST) is added to the cost of all goods and services to residents of Canada unless otherwise stated. Due to a recent policy change, non-residents of Canada are no longer required to pay HST on research enquiries at the Maritime History Archive. If you are not a resident of Canada you may claim your exemption by printing, completing and SIGNING the HST Exemption Form. You must then return the signed form by email to mhares@mun.ca, or by mail to Memorial University, Maritime History Archive, St. John's, NL A1C 5S7. Please note, if we do not receive the signed form, you will be charged the 15% HST.
Method of Payment:
Only Visa, MasterCard or MasterCard Debit can be used to make payments. Please note that Visa Debit is not accepted at this time.



Updated June, 2021