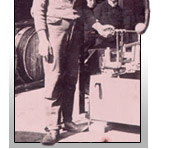 Fishermen's Union Trading Company Limited (Greenspond) fonds, 1914-1922
10 centimetres of textual records
Administrative history
The Fishermen's Union Trading Company (FUTC) was formed in 1911 by W.F. Coaker's Fishermen's Protective Union (FPU) to be that organization's trading arm. Although a limited liability company, it was intended to be a cooperative venture - fishermen shareholders were to contribute to their own well-being by purchasing shares in the company, with the resulting revenue used to establish and operate FUTC stores that would offer goods at fair prices. This was the Union's key strategy for helping fishermen escape the bondage of the credit or truck system whereby they received only goods from fish merchants in exchange for their fish. Merchants dictated the price of both fish bought and goods sold, leaving many fishermen with debt obligations to the firm that were carried over from year to year. The "Union cash stores" were to eliminate this inequity by providing fishing families with the lowest prices for goods and the highest prices for fish - in cash.
From its inception in 1908, the FPU was extremely successful and, by 1911, boasted over 12,500 members, primarily on the northeast coast but also on the Avalon Peninsula and the south coast. With an established membership base in these areas, the Union stores had a large customer pool to draw upon. Combined with Coaker's abilities and popularity, it was a solid recipe for success. By 1913, the FUTC had thirty-one stores in outport communities, and Greenspond's was one of the thirteen added in that year. The Greenspond store was purchased from James Ryan who had a fishery supply and general trade business at the site from circa 1895 to 1913. Ryan had purchased the premises from J. and W. Stewart circa 1895 but may have acquired the business from Leah Dominey, widow of John C. Dominey. Dominey had been J. and W. Stewart's agent at Greenspond from 1872 to 1893 but when that firm closed in 1893, he appears to have re-opened it on his own account the following year, possibly leasing the premises.
In addition to the Greenspond store, the FUTC had permanent premises at Port de Grave, Clarke's Beach, Valleyfield, Princeton, Tilting, Nipper's Harbour, Exploits, Pilley's Island, Bonavista, Newtown, Seldom Come By, Botwood, Fogo, Twillingate, Herring Neck, Change Islands, Joe Batt's Arm, Doting Cove, Cat Harbour, Keels, King's Cove, Catalina and Port Rexton; and temporary premises at Lower Island Cove, Bonaventure, Carmanville, Ladle Cove, Barr'd Island, St. Anthony, and Griquet. The next year, 1914, some of the smaller stores were closed, "owing to the conditions created by the war, which affected demand...", leaving only twenty permanent operations. Because Greenspond was one of the largest fishing communities on the northeast coast with a large customer base, its store remained open. The company's fortunes improved and by 1919, the FUTC had 4421 shareholders, an annual trade volume in excess of $3,000,000.00, and more than forty stores in outports with FPU councils (Ian MacDonald, 1976, p.95).
Coaker's popularity, and that of the Union generally, diminished in the 1920s and 1930s, due in part, to their participation in Newfoundland politics through the Union Party and its alliances with Robert Bond and Richard Squires, 1913-1928. Coaker resigned the presidency of the FPU in 1923 but continued to head the FUTC. Henceforth, the FUTC seemed to loose sight of its original goals, abandoning its cash only policy and adopting the credit system, which the Union so vehemently opposed in the beginning. In 1927, Coaker instructed store managers, "never to take it [codfish] if you have to pay cash for it" (Centre for Newfoundland Studies: F.P.U. Circular Letter # 2, Mar., 1927). The FPU's decline accelerated in subsequent decades and it finally died in the 1950s, a mere fragment of the once powerful organization. In contrast, the FUTC's decline came much later, ending abruptly in 1977 with its slide into receivership. The remaining ten stores, including the one at Greenspond, were sold at that time. Having operated continuously for sixty-four years, the FUTC store was one of the longest running businesses in Greenspond's history.

Sources: Encyclopedia of Newfoundland and Labrador, Vol. II. St. John's: Newfoundland Book Publishers Limited, p. 187; Sir W.F. Coaker. The History of the Fishermen's Protective Union. St. John's: Union Publishing Co. Ltd., 1920
Scope and content
The fonds consists of four account books from the Fishermen's Union store at Greenspond. It includes a daybook containing accounts with the Fishermen's Union Trading Co. Ltd., 1914; Men's accounts, 1916; General ledgers, 1918 and 1921. The accounts list individuals from Greenspond and nearby communities who traded at the 'Union Store'.
Notes
Copyright is held by the creator or his/her heirs.
Finding Aid # 3
Location: Bank 71, shelf 1
Associated material: Fishermen's Protective Union Circulars (copies), Maritime History Archive, R95-1
Related material: Fishermen's Protective Union, Provincial Archives of Newfoundland and Labrador, MG 667; Fishermen's Protective Union of Newfoundland, Records, Archives and Special Collections QE II Library, MF-168
List of Documents:

Daybook, 1914
Men's accounts, 1916
Ledger, 1918
Ledger, 1921