Port Life, What's the Story?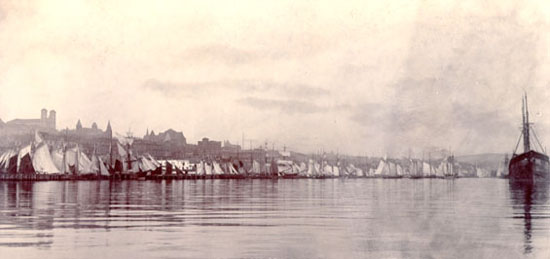 Sailortowns and Docklands: A Forgotten World, an Evolving Geography
Many coastal communities were once important ports for the surrounding countryside. With the exception of large, centralised and modernised port authorities, however, today these waterfronts now only hint at the active role they played in international trade and seafaring labour. With the rise of steel and steam—then diesel—technology, the size and speed of ships increased and the number of vessels needed to move cargoes decreased, meaning fewer ships lying in port. Cities like St. John's, Newfoundland and Labrador, once sheltered so many ships that it seemed as
though the harbour was covered by a forest of masts, signaling its important role in local and international trade. Though still an important port for the province, St. John's now looks empty
by comparison as the space needed to handle cargo and berth ships has dwindled.