Alexandra Viola May Hussey (June 26, 1913 –), Musician and Storyteller, Bay Roberts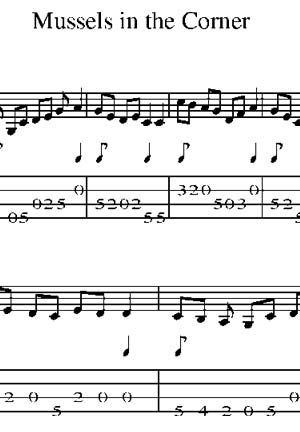 The role of storyteller and musical entertainer was often reserved for men, but not in the case of May Hussey.
Alexandra Viola May Hussey, commonly known as May, was born in 1913 in Spaniard's Bay. She spent her childhood singing, dancing, performing recitations and playing accordion. In fact, May was just ten years old when she bought her first accordion. She used the money she made from picking and selling berries to buy the instrument at A. E. Mercer's in Bay Roberts. It cost $4.98. (To learn more about the story of her first accordian, listen to the interview with Alexandra Viola May Hussey.)
May's father died when she was just a toddler and her mother remarried a man who had ten children from his first marriage. The pair went on to have eight more children together. Her stepfather worked as a fisherman, spending most of the working season working off the coast of Labrador. When May was nineteen, she lost her mother and assumed the role of matriarch within her family home until she married George Hussey in 1933 and moved to Bay Roberts. She continued to sing, tell stories and play accordion throughout her married life.
"While playing the accordion, she holds the instrument on her left knee and taps the heel of that same leg on the floor to keep time," writes her niece Claudine Moore, in a 1975 essay based on an interview she conducted with her aunt. When she asks May who taught her to play the instrument, she answers: "I taught myself, picked it up myself and I play a lot better when I'm alone."
During this interview, May performs recitations, sings ballads, and performs several songs on the accordion—like Mussels in the Corner, and The Road to the Isles—tapping her foot along to the music. When she stops playing, just before the tape shuts off, she turns to her niece and says, "That's not bad for a sixty-two year old lady, is it?"
May is 96-years old now, and she still plays the accordion on occasion.