More Than a List of Crew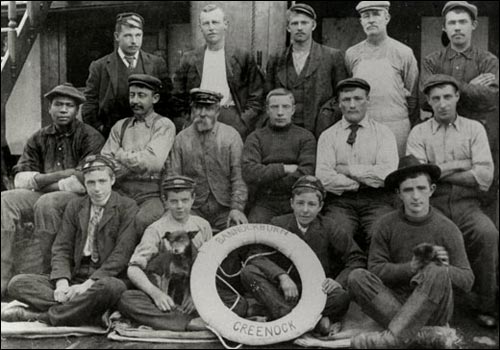 More Than a List of Crew mobilizes new modes of historical explanation to transform family history into a grounded and reflective process. It uses the Crew Agreements and Official Logs of merchant vessels created under British imperial authority for the shipping of the Empire. These are housed in the Maritime History Archive at Memorial University in St. John's, NL.
This project represents a timely application of the knowledge gained from scholarly and archival investigations in the period since the university took responsibility for the agreements and logs. More Than a List of Crew enables researchers to access visual, textual and aural information about merchant seafaring and its documentation in this collection.
Matters such as work health and safety, quality of life and material culture, gender practices, ethnic and racial tensions, earning and spending wages, emigration and port-life are covered in cases that have been identified in the MHA. But these 'cases' are in reality the complex stories of the people who moved by sea between the 1860s and 1930s. They are by turn vexing and exhilarating and in consequence have enormous popular appeal. Our ability to show digitized Agreements and Logs with annotations adds to the attractions of a site that profiles the twists and turns of these 'history plots'. Users see the experiences of ancestors and others in a qualitatively different manner by following the stories in connection with the evidence recovered from the archive. As a project in the source-based investigation of family history, More Than a List of Crew makes a timely contribution to the evolving debate on the place of historical understanding in contemporary life.
You can visit the site at www.mun.ca/mha/mlc/index.php